t
TRAILER SECURITY SYSTEM


The PRO-TEC System is designed to monitor and protect the trailer and it's contents. Any movement of the trailer, or the opening of a door will trigger the alarm. This will cause the electrical brakes of the trailer to be applied making movement impossible in addition to exterior alarms alerting the public.






This picture is an overview of our system. For more information on the components, click on the item.

PTS-2 $585.00

PTS-2P w/pager $785.00

New! PTS-2C with cellular
notification $785.00



Our state of the art Trailer Security Systems, Enclosed Trailer Alarms and Trailer Alarm Systems feature a control unit, transmitters, and a remote control. We also carry the Pro-Tec System-2, now available with cellular notification (PTS-2C).
Check out our new cellular notification device.

If you are looking for a trailer alarm system or trailer security system for your race car, toy hauler, horse trailer, or travel trailer with great features and a quick and easy installation, then you have come to the right place.

Pro-Tec System. World Class Trailer Alarm and Enclosed Trailer Security Systems.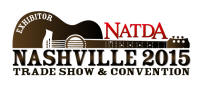 You are visitor to this site. Thanks!
Copyright © 1999-2013 Tomal Systems LLC and ImageWorks, LLC. All rights reserved